Return to Nav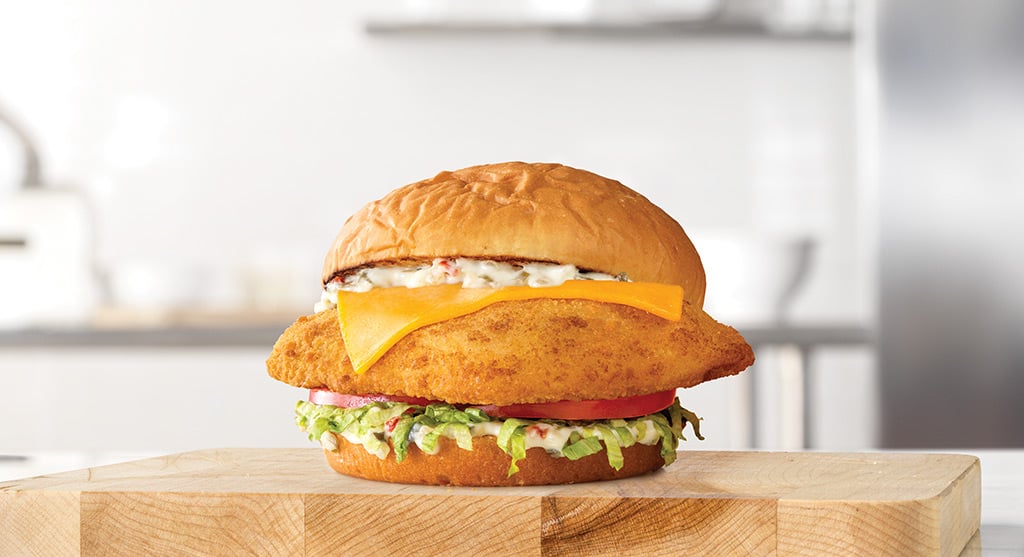 King's Hawaiian Fish Deluxe
Arby's went the extra mile on the King's Hawaiian Fish Deluxe. Sweet, fluffy buns from Hawaii and crispy, wild-caught Alaskan Pollock combine to make a fish sandwich that earns the name deluxe. ​​
About Arby's, Pueblo
Arbys.com
Arby's Pueblo is a quick-service restaurant serving quality meats on handcrafted sandwiches. We call the transformation from a cut meat to a delicious sandwich "Meatcraft", and our dedication to Meatcraft informs every decision we make. From the sandwiches we serve to our curly fries, shakes and sides, everything we do is in service to the meats. It's why we get to work every morning hours before we open our doors. Good food takes time to prepare, and we're happy to put in the time to make your meal great. Visit the Pueblo Arby's today.
Arby's, Pueblo
3800 W Northern Ave
Pueblo
,
CO
81005
US
Store ID: #1640
Today's Hours:
10:00 AM - 10:30 PM 10:00 AM - 10:30 PM 10:00 AM - 10:30 PM 10:00 AM - 10:30 PM 10:00 AM - 11:00 PM 10:00 AM - 11:00 PM 10:00 AM - 10:00 PM
5.47
Arby's, Pueblo West
101 McCulloch Blvd.
Pueblo West
,
CO
81007
US
Store ID: #7788
Today's Hours:
6:30 AM - 10:00 PM 6:30 AM - 10:00 PM 6:30 AM - 10:00 PM 6:30 AM - 10:00 PM 6:30 AM - 10:00 PM 6:30 AM - 10:00 PM 6:30 AM - 10:00 PM
7.10
Arby's, Fountain
7010 Mesa Ridge Parkway
Fountain
,
CO
80817
US
Store ID: #8422
Today's Hours:
10:00 AM - 10:30 PM 10:00 AM - 10:30 PM 10:00 AM - 10:30 PM 10:00 AM - 10:30 PM 10:00 AM - 11:00 PM 10:00 AM - 11:00 PM 10:00 AM - 10:00 PM
28.66